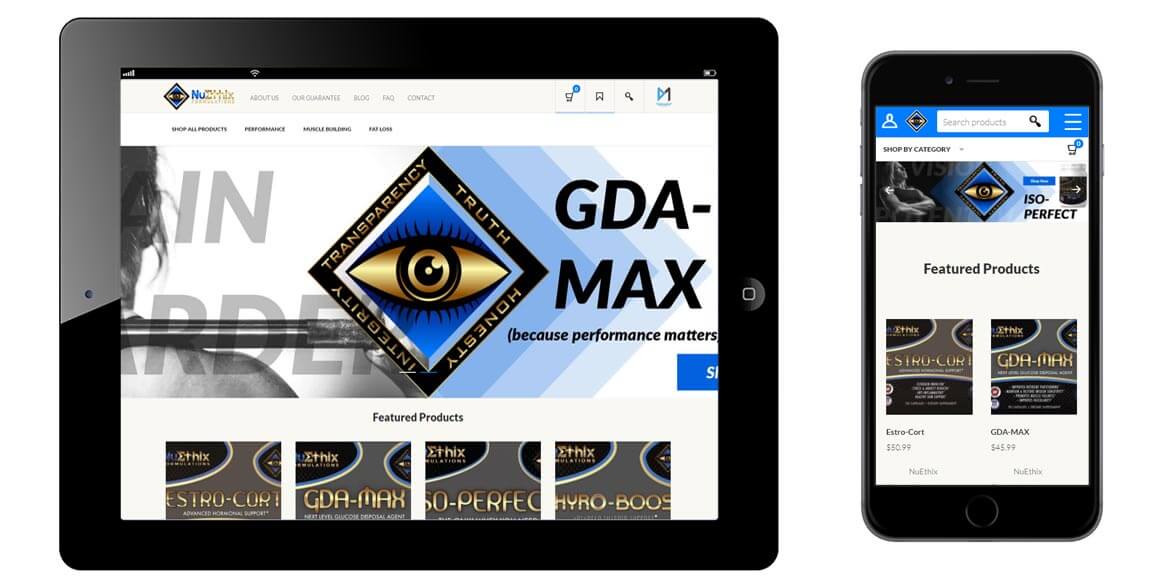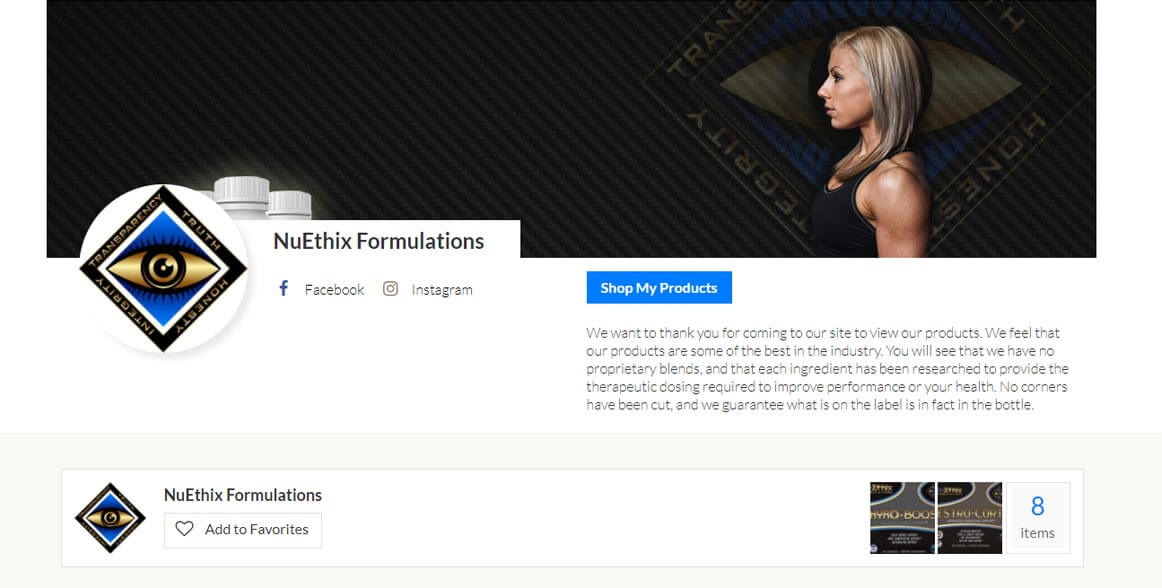 Nuethix Formulations
Nuethix Formulations believes in full transparency in our formulas; you won't ever see any proprietary blends. We use scientifically sound therapeutic doses for our formulas so that you get the performance from them you are paying for. Our products are produced in one of only five drug free manufacturers in the country. Each raw is tested upon entering the facility for microbes, heavy metals, drugs and label claims.
The task was:
Develop an ecommerce platform to sell nutritional supplements.

Allow vendors/athletes to resell products for a commission.

Allow vendors to automatically receive payment for their commissions.
Unique solution:
The challenge was to develop a multi-vendor, ecommerce solution that automatically assigned commissions to resellers. On top of that, these vendors needed to be automatically paid for ease-of-use. A vendor can sign up, start selling products and collecting commissions in only a few minutes.
I have had the pleasure of working with DigiMind throughout the past five years on a number of different projects ranging from the world of event marketing, to restaurants, to the bridal industry and beyond.  I cannot speak highly enough of the DigiMind Team and especially Bryan.  His unbelievably quick and creative work, eye for design, constructive criticism, quick updates, and knack for finding innovative, chic solutions to my various needs are astounding.  Marked with a consummate professionalism and an unparalleled work ethic, I highly recommend DigiMind for all things web design, e-commerce, SEO, and programming. DigiMind doesn't just provide excellent work, it builds lasting partnerships as your needs evolve, and I'm looking forward to the continued success of our partnership.

Charles Severe
Director of Event Marketing & Communications, REM
DigiMind created our website and provided suggestions and options that were best suited in expressing our company services and mission statement. They were very helpful in guiding us through the entire design process from beginning to end. The site was prepared in a timely and very professional manner, and I would recommend their services to anyone interested in having a website created or upgrading an existing website.
James Theilman
Owner, MJ Adams Electrical Contractors Cincinnati, OH
I couldn't be more pleased by the professionalism and creative mind Bryan used to help create the exact imagery I was shooting for on my website. Most importantly, anytime I was in need of anything after it was built, he always got right back to me. He would thoroughly answer any questions I had or any help I needed pertaining to my site until I was completely comfortable with how it all worked. It was a true pleasure working with DigiMind Designs, and I would highly recommend their work to any individual or company, large or small.

Vonn Kiss
Singer, Songwriter
I've been working with Bryan for the last eight years on a number of projects. He consistently comes up with a simple, elegant solutions. I appreciate his insight, as well as technical expertise. We'll continue to do business with DigiMind Designs in the future!